In three to five years, the Pension Fund will self-destruct due to lack of funds.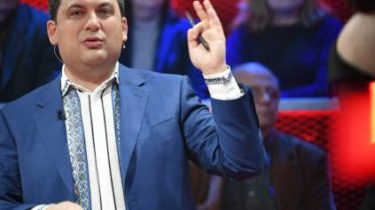 The deficit of the Pension Fund of Ukraine is 141 billion hryvnia, although a few years ago it was 80 billion. This poses a threat to the existence of the Fund.
About this on air of the talk show "Right to rule" on channel 1+1 said the Prime Minister of Ukraine Vladimir Groisman.
"This is money, which is not the Pension Fund. This means the only after three to five years, maybe more, of the Pension Fund in Ukraine, he will self-destruct," he said.
According to Groisman, the cause of this deficiency lies in the fact that not all people pay contributions to the Pension Fund and who do not have enough professional experience for retirement. But these people still receive the same pension as those who worked all his life and faithfully paid made to the Pension Fund.
"There must be justice – those who worked more should get a greater pension, and those who worked less less. But now the situation is when they receive the same pension," – said the head of government.
Groisman proposes that the pension will accrue to people in proportion to their labor achievements. In his opinion, in this case the area of Pension Fund contributions will be equal to the area of pension payments to person, and eventually disappear of the deficit Fund.
"This means that 12 million pensioners will receive a pension adjustment for 7-10 years, we will reduce the budget deficit and output it to zero. Plus Ukrainians will get a fair pension according to their contributions," – said Vladimir Groisman.
Comments
comments