Next target Ukraine after bezveza – full integration in the EU – Elisha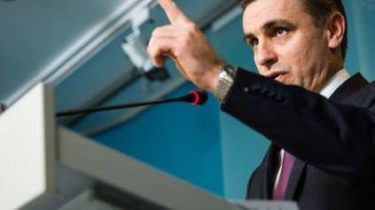 After receiving a visa-free regime with the European Union Ukraine will seek full integration into this unit.
About it in interview to TV channel "1+1" said the Deputy head of the presidential administration of Ukraine Konstantin Eliseev.
"The goal of EU integration has not been removed. But by not abstract, but practical sectoral integration", – he stressed.
See also:
In the Parliament say that bezveza will seek entry into the EU and NATO
According to him, the Ukrainian government will seek to ensure the right of citizens of Ukraine not only to travel to the EU for tourism purposes, but also to have the opportunity to learn, to study and to do business. "This will be yet another impetus for further reforms", – said Elisha.
According to him, through the Association Agreement Ukraine integrates to the internal EU market after the signing of the documents on bezveze gradually integrated into the space of freedom, security, justice the EU, through the energy reform – moving towards the membership in the Energy Union of the EU. The aim is also to gradual integration in the digital sector of the EU economy, to the General aviation area.
See also:
The Polish foreign Ministry has congratulated Ukrainians with the introduction of bezveza with the EU
"Thus, we will create the ground for full integration. And after that should remain the only political solution is the EU membership. It's such a European philosophy of the President", – said Elisha.
Comments
comments