Reuters found out about the secret communication, the godfather Putin with headquarters trump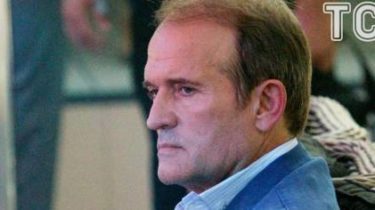 Advisers to the President of the United States Donald trump had contacts with Russian officials.
There were at least 18 calls and email messages during the last seven months of the presidential race in 2016, writes Reuters.
One of those contacts was with a Ukrainian politician Viktor Medvedchuk.
See also:
Godfather Putin Medvedchuk out of the darkness in Ukraine – Financial Times
However, it is unknown who it was talking to Medvedchuk. It is noted that the topic of conversation was relations between Russia and the United States. In turn, Medvedchuk denied information sources to Reuters.
"I'm not familiar with someone from the inner circle of the trump, and therefore such conversations could not be", – he commented.
In addition, it is reported that the FBI and members of Congress who are investigating the relations of Russia with the headquarters trump, has identified 18 previously unknown conversations. Six interviews conducted by Russian Ambassador to US Sergey Kislyak, part – Medvedchuk. The names of other participants in the negotiations are secret, but can be revealed later.
Former US Deputy Secretary of state Richard Armitage, in particular, said that in contacts with foreign officials during election campaigns is not unusual. However, the interaction of trump's assistants with the representatives of the Russian Federation – an exceptional case.
"So many calls foreign officials, especially from countries that we consider to be hostile, that's rare," said Armitage.
Earlier, TSN.ia collected information on all U.S. officials, caught in a lie regarding relations with Russia.
Comments
comments