Slacking of the Russian Federation States, Groisman and Donbass: what secretly tell the leaders of the Republicans USA – WP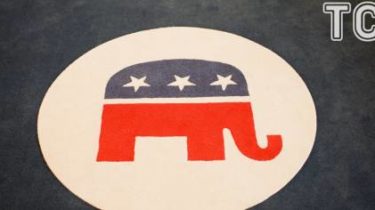 Published a secret conversation a few leaders of the Republican party, which gives an idea of the views within the ruling party of the United States against the Russian intervention in the internal Affairs of States.
The transcribed record of the conversation published on the website of the American newspaper The Washington Post.
See also:
Trump commented on the appointment of spectracular to investigate the relations of the President's team USA with Russia
"The conversation gives insight to the views of the leaders of the Republican party, who are now under pressure due to the behavior of the President of Donald trump. This exchange, which was available to The Washington Post, indicates that the leaders of the Republicans privately discussed Russia's intervention in the presidential election of 2015 and connection trump with Putin, but didn't want this information leaked somewhere else," reads the description of the published conversation.
Interestingly, during a conversation referred to, and Ukraine, in particular, the intervention of Russia in the East. Also referred to the Prime Minister of Ukraine Volodymyr Groisman. In particular, one of the interlocutors stated that Groysman "good guy" who fights corruption.
Further, the translation of the conversation without comment.
(NL — an unknown person)
NL: Kevin met with the Ukrainian Prime Minister this morning.
Ryan: Oh, me too, I just left it on the topic of health [inaudible].
NL: Okay.
Ryan: This guy is good. This guy is pretty good.
Rogers: Is that the lad, who has had them?
Ryan: No, it's new. He was a speaker in the [inaudible].
Rogers: previous premiere of "turn out", isn't it?
Ryan: Exactly. This guy as if they have antikorruptsionera. This guy is there because he is fighting corruption. He was the speaker…
Rogers: Okay.
Ryan: And he is the one who is working on amendments to the Constitution [unintelligible] … an independent judiciary.
Rogers: Okay.
Ryan: they Have now… [inaudible] … and he accepts… and he takes all these laws to combat corruption.
Rogers: And how are things in Ukraine?
Ryan: What do you mean?
Rogers: State of Affairs in Ukraine.
Ryan: Well, the Russians bombed them for 30-40… um-um… shells per day, and people. Crimea is "gone." And they try to clean its government, to show that they want to be "Western". Thus, they are trying to prove the Western world that they want to be a Western country, so they can get support to take back their country. They [inaudible]. All say that they really do, but this guy approved all of these anti-corruption laws. The question is, how do they perform… [inaudible]… I think that by the summer they realize all this.
Comments
comments