The city Council clashed with the activists by security: seven people taken to the police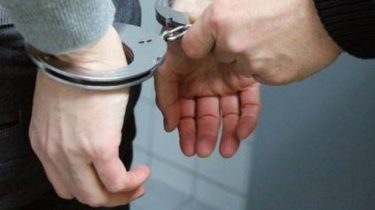 Today, may 18, in the city Council there was an incident between activists and police officers who would not let the citizens in the session hall.
As a result of incident seven people were taken to the police Department, reports a press-service GU of the national police in the city of Kiev.
It is noted that there are two criminal proceedings.
See also:
In the river detained another suspect in the beating of the Volunteers may 9
"Today, during a meeting of a group of persons tried to enter the session hall and then staged a brawl with the police protection who were on duty there. As a result, two law enforcement officers were injured, and another three – the uniform is damaged," – said in the message.
Into place caused it is investigative-the task force, which documented the incident.
Recall, the rally and the crush near the Ministry of internal Affairs of Ukraine gave the representatives of the movement of Ukrainian nationalists. The walls of the office they came with a demand to explain why may 9, the police broke the door of their office and detained two dozen activists. Then the cops gave the nationalists to enter the campaign, and locked in the room, the activists threw flares, glass bottles and vegetables in participants of the March of so-called "immortal regiment".
Comments
comments