In the case of treason Yanukovych questioned Yatsenyuk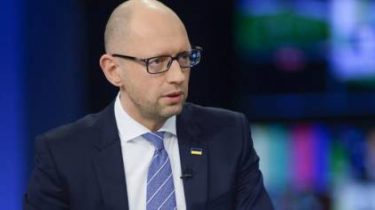 The former Prime Minister, Arseniy Yatsenyuk, who during the revolution of Dignity met with deprived of the title of President Viktor Yanukovych, will be interrogated in court.
This was stated by the Prosecutor Ruslan Kravchenko, writes UNIAN.
"Yatsenyuk – Yes. Yatsenyuk was questioned as a witness during the implementation of the pre-trial investigation. Klitschko and Tyagnibok were not questioned as witnesses because they possess information that is useful for the pre-trial investigation in respect of this crime. The court will only be called Yatsenyuk", – he said.
According to Kravchenko, the questioning will take place in the case of treason Yanukovych.
Separately, the Prosecutor noted that, in General, the prosecution plans to question 150 witnesses in the case.
Earlier, the court postponed the hearing on the case of treason Yanukovych at the end of may. Lawyers Yanukovych again gave time to study the Prosecutor's office materials.
On may 4 held the first hearing in the case against Viktor Yanukovych of treason. The defense asked the court to postpone the preparatory meeting, before the decision of the Appeal court to change jurisdiction of a case, but the request was denied. The court also allowed to organize a videoconference for the participation of Yanukovych at the next meeting. Protection deprived the title of President of Ukraine Viktor Yanukovych stated that his interrogation through a video conference should be organized under the procedure of international legal assistance. This option will prevent the leveling of accusation testimony of Viktor Yanukovych".
Comments
comments