The court postponed the hearing on the case of treason Yanukovych at the end of may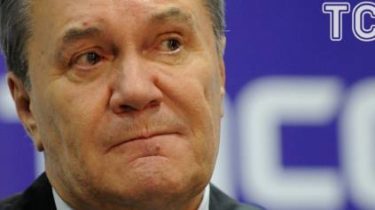 Obolonskiy district court of Kiev postponed consideration of the case on charges pozbavlennya the title of President of Ukraine Viktor Yanukovych of treason on 29 may, the correspondent of TSN.
The meeting was postponed so that lawyers have studied the request for trial in absentia (non-investigation) and also to re-examine the request, but the Prosecutor says they've explored everything.
"In the case was announced a break of 10 hours on may 29. I ask the defence to Express an opinion regarding the appointment or fails to appoint the case for hearing, jury trial, and special court proceedings," said presiding judge Vladislav Devyatko.
Note that the court allowed to organize a videoconference to Yanukovych's participation in the meeting, but in the Rostov regional court stated that they had not received treatment Obolon district court of Kiev to organize a video link.
Comments
comments