Parliament abolished the scandalous part of the "law Savchenko"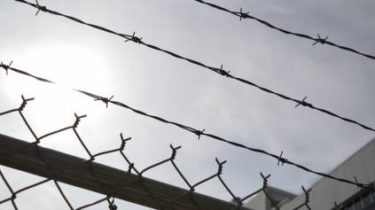 The Verkhovna Rada on Thursday, may 18, reviewed the amendments to the "law of Savchenko". Held a roll-call vote on the consideration under the abbreviated procedure of the draft Law on amendments to the criminal code of Ukraine (concerning the principle of addition of punishments and the enrollment period of the previous conclusion) No. 5534.
For a decision voted by 174 deputies, against – 9, abstentions – 41 not voting – 123. The entire Parliament was 347 deputies. Note that Nadezhda Savchenko was absent.
MPs also defined in relation to the draft law on the special status of religious organizations, senior centers which are located in the state, which is recognized by the Verkhovna Rada of Ukraine, the aggressor state.
See also:
"Savchenko's law" was released on 5 thousand dangerous criminals
Note that this is not the first vote for changes in the law. Earlier, MPs refused to adopt the draft law No. 5259 on amendments to article 72 of the Criminal code of Ukraine concerning improvement of the procedure for admission of pre-trial detention period, which is known as the "law Savchenko".
Recall, a lawyer-criminologist Anna Malyar said that the so-called "law Savchenko" was adopted by individuals and especially by "the elite bandits" and VIP criminals. However, she stressed that the new document, the legislator recognizes that the conditions of detention of an innocent person is more stringent than those which the court recognized as guilty.
"The law Savchenko" will be the founder of the famous construction Scam "Elita-center" Alexander Volkonsky shahs and controversial doctor-crook Andriy Slyusarchuk, known as "doctor PI".
Comments
comments