Freudian slip: trump twice confused the words "cocoa" and "Coca"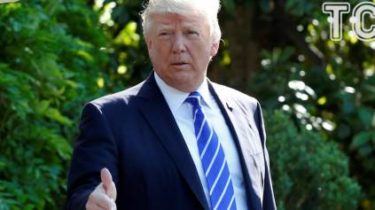 The President of the United States Donald trump during a press conference following the meeting with his Colombian counterpart Juan Manuel Santos, speaking about the need to curb the production of cocaine, twice uttered the word "cocoa" instead of "Coca" ((Coca Bush – ed).
Video disclaimer American leader published by CBS LA in his Twitter.
See also:
"Lao people's Republic." Lavrov laugh funny clause Carpenter
"Last year the cultivation of cocoa and cocaine production in Colombia has reached record proportions," in particular, said the head of state. Is a laugh of mikroblogerov, and some horrified that he can't even read the text.
WATCH: Pres. Trump appears to refer to Colombia's 'cocoa' production instead of 'coca', which is the plant cocaine is derived from pic.twitter.com/HJNeYxUlpB
— CBS Los Angeles (@CBSLA) 18 may 2017 R.
During the first 100 days of the reign of Donald trump in the media repeatedly laughed because of the behavior of the leader, officials from his entourage and even the first lady Melania.
Dnia made a selection of the funniest incidents of the new American government.
Comments
comments