In Donbass militants fired at a car on the track with civilians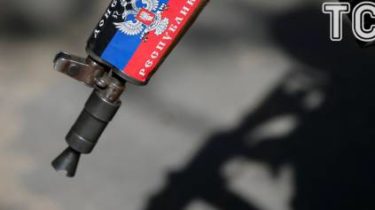 In the Donetsk region on the road between Marinka and Krasnogorovka civilians came under fire from militants.
This was stated by the Chairman of Krasnogorovka civil-military administration Oleg Ivanchuk, reports channel "112 Ukraine".
"A few hours ago on the track "Marinka-Krasnogorovka" was fired at a civilian car carrying civilians, who were traveling from Marinka in Krasnogorovka", – he said.
According to Levanchuka, this track passes along the front edge of the line of contact, so it is not recommended to ride.
"The car is damaged, front windshield. No one was hurt of the residents, the locals understand that when there is a fire, it does not go. And this time more or less was quiet", – said the head of the ACV.
Recall, on the eve gunmen suddenly fired at the residential sector Shirokino and Berdyansk. Prior to that the village of Berdyansk was fired in June 2015.
Comments
comments