The agreement on visa-free regime with the EU and a new way to defeat the virus WannaCry. Positive news of the week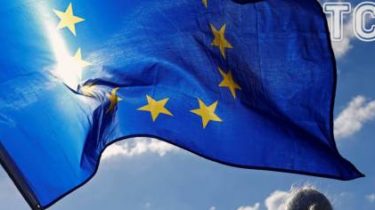 This week between Ukraine and the EU was signed the final document on the abolition of the visa regime. Roughly 11 Jun visa-free regime will enter into force for the Ukrainians. In addition, France has found a way to fight the virus WannaCry.
Also in the world there was a lot of fun. For example, in Washington, on the street, people saw porn, and in Britain, the 101-year-old man became the oldest in the world tandem skydiver. Traditionally, Dnia gathered together the most positive events of the week.
THE AGREEMENT ON VISA-FREE REGIME
In Strasbourg formally signed the final document on the abolition of visa regime between Ukraine and the EU.
Their signatures under the decision bitwise set by the President of the European Parliament Antonio Tajani and the representative of Malta, as the country holding the EU presidency. Also the procedure was watched by the President of Ukraine Petro Poroshenko.
BIRTH ON BOARD
On Board plane EN route from Dubai to Paris, the boy was born. The birth took place at a height of several thousand meters. Because of the mother Board was forced to request an emergency landing at the airport of Larnaca, Cyprus. After landing on the woman and newborn were waiting for the medical team.
Comments
comments