Near Yasinovataya in the arms depot of the militants, an explosion occurred, killing and wounding up to 20 people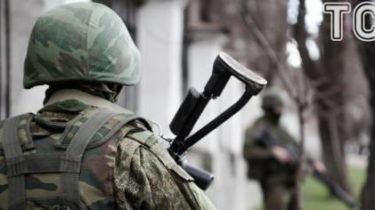 In the units 1 (Donetsk) and 2 (Lugansk) AK armed forces continues to grow , the number of crimes and emergency events.
It is reported by the Main Department of intelligence of the Ministry of defense of Ukraine in Facebook.
In particular, checkpoint 11 separate motorized rifle regiment (Donetsk) 1 AK in the area of Yasinovataya in the storage of weapons and ammunition there was an explosion. The incident killed and wounded twenty soldiers. According to intelligence, they are ignoring security measures, took alcoholic drinks and smoked in the room.
See also:
In the Donetsk region on a mine exploded under a group of militants: heavy wounded Russian officer
In addition, two soldiers deserted the front line with weapons. They were afraid of mob violence from the military intelligence units of the regiment, the observation post which they fired in a state of alcoholic intoxication and seriously wounded three scouts.
"The dispute between the Russian military 9 private infantry assault Marines (Novoazovsk) 1 AK turned into an armed shooting, one soldier was killed and one was seriously injured," – said in the message.
We will remind, earlier in the SMR reported that under Mariupol in the location of the"regiment of Marines DNR" shooting occurred. In particular, in 9 separate assault infantry regiment of the marine corps (Novoazovsk) 1 academic hour killed one and wounded another soldier from the guard.
Comments
comments