Savchenko about his personal life: come to me only men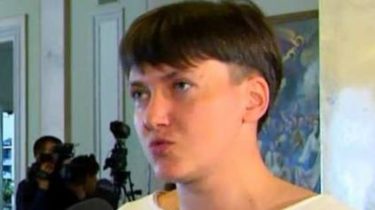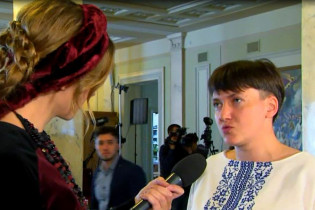 The people's Deputy Hope Savchenko said that her fashion style has not changed much, says "social life".
"And who saw my style to return? My style to the army, and partly in the army and in politics such as I'll go. I painted sometimes, sometimes shoes, sometimes wore dresses, but only to the point and to the point, in the army, I wore camouflage because it's my job," she said.
See also:
Kravets asked Tymoshenko to respond to the incarnation by the actress Savchenko
The MP said that among her talents not only singing, but also painting, embroidery, clay modelling, blacksmithing. At this Savchenko finds time for all his Hobbies.
The parodies of themselves, for example,from the Studio "Quarter-95", the politician relates with a smile, adding that it would play better. Privacy Hope does not open and is not recognized has already chosen.
See also:
"What problems?": Savchenko commented on the repeal part of its law
"Every woman has their personal lives, and that, alas, nobody cares, everyone is interested in that Nadezhda Savchenko. Everything I have is for me personally for the soul, all what I can, I will gladly share with the Ukrainians, but what is mine is mine. Come to me only a brave man," she summed up, adding that the Verkhovna Rada, "there are no men, but there are only people's deputies".
We will remind, after Nadiya Savchenko was expelled from the party "Batkivshchyna" she led the new. The politician said that "change the political system."
Comments
comments