The Ministry of social policy spoke about the growth mechanism of pensions after the reform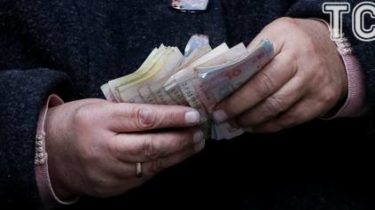 Pension reform guarantees the annual increase of pensions in automatic mode.
This was stated by Deputy Minister of social policy Mykola Shambir, the press service of the Ministry.
"In case of acceptance by Parliament of the pension reform already in the month of October will be a modernization of pensions, i.e. to increase their size according to available economic indicators. In the future, will be launched ongoing indexation of pensions," said Shambir.
He also added that this step will allow the process of increase of pensions in automatic mode, which will make impossible a repetition of the situation where those who retired later, will have better conditions than those who have retired earlier.
See also:
Became known, who will raise pensions since October
Deputy Minister of social policy said that before the legislation was a mechanism of indexation of pensions, but subject to the availability of funds, which allowed not to.
"From now on pensions will grow constantly, and not less than the sum of 50 percent of the average wage and 50 percent of inflation. I emphasize – not less, and, subject to the availability of additional funds, even more", – said Shambir.
Recall, the Cabinet of Ministers of Ukraine approved the draft law on the reform of the pension system. The decision was taken at a meeting on Wednesday, may 17. The pension reform provides for the abolition from 1 January 2018 the purpose of pensions for special conditions, including superannuation for all civil servants, except military and certain lists of people of heavy and hazardous professions.
Note, the government of Ukraine in the framework of pension reform plans from October 1 this year to increase pensions, which will affect, according to preliminary estimates, 5.6 million Ukrainians, and to abolish the taxation of pensions to working pensioners. The government version of the pension reform provides for raising the retirement age, and offers other tools to build a just and bezdecin pension system.
Comments
comments