In the Kiev region in a terrible accident killed a young soldier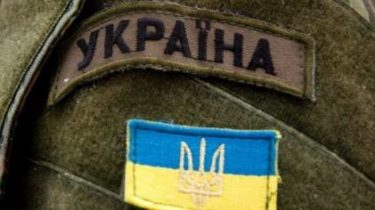 On the night of 21 may in Vasilkov, Kyiv region, on Dekabristov street the driver of the motorcycle "a Yamaha" has not coped with management and crashed into an electrosupport.
About it reports a press-service GU of the national police in the Kiev region.
It is noted that the passenger of the motorcycle from traumatized died immediately.
See also:
Regular accidents and dozens of deaths: experts named the top 5 most dangerous places in Kiev
According to preliminary data, the driver was a local resident born in 1984. A young woman with severe injuries were taken to the intensive care unit of the hospital where her life fighting doctors.
The passenger – a soldier born in 1991, died at the scene of the accident.
The police have witnesses, causes and circumstances of the accident is under investigation.
Recall that in Chernivtsi little boy on a bike on the sidewalk fell under the wheels of mail truck transportation. According to witnesses, the truck moved slowly along the sidewalk on Park street passage, on which a man was walking with his son. According to preliminary information, the child was riding a Bicycle and suddenly fell under the wheels of the car.
Comments
comments