How to get money for communal savings on your card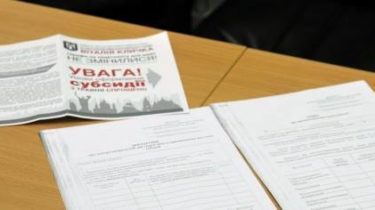 Ukrainians, who managed to save on the subsidies, will be able to receive money to their Bank card.
As reported in the story "Sedanka z 1+1", however, this does not affect all utilities. We are talking about a limited number of kilowatts and cubic meters.
Earlier, officials insisted that the unused subsidy is not going anywhere – the funds can be used next season. May 1, families that save on heating 100 cubic meters of gas or 150 kilowatts of electricity, the government will give real money.
To get a bonus for saving, you need to have a Bank card and to write the application in bodies of social protection of the population. However, if you saved more, it won't matter. The excess will not go to you, and he will go to the state budget. The same goes for unused subsidies for cold and hot water.
See also:
Groisman explained how to get money for savings subsidies
We will remind, money for housing subsidies will be able to get 1.5 million Ukrainian families. By the fall of citizens, which turned out to be the remainder of the grant will pay compensation of about 700 hryvnia.
Comments
comments