In Canada, the sea lion attacked the girl and dragged her under the water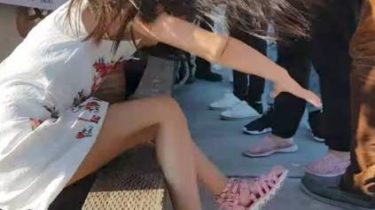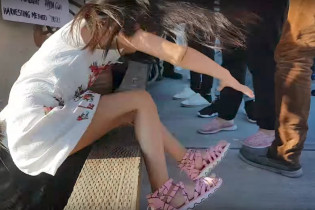 The corresponding video was published on the channel Michael Fujiwara on YouTube.
Just a few days it was viewed more than 8 million users who disagreed, who is to blame for the attack on the child.
In the video, tourists are considered as the animal swims quietly along the shoreline, but as soon as the girl sat on the curb near the water, a sea lion grabbed her and pulled into the water.
The tourists started to panic, and for a child under the water rushed a man. Later it turned out that it was grandpa's girl. The two tourists managed to get out of the water unharmed.
Recall that a rabid Fox bit an elderly woman in the village Kamenogork in Vinnytsia oblast. The beast pounced on the grandmother in the twilight right next to her yard. Rodent, crept to the gate at twilight, she was confused with the bird and swung the stick. Muskrat jumped and dug her teeth into the woman's hand.
Comments
comments