In NACP told how to be checking the lifestyle of officials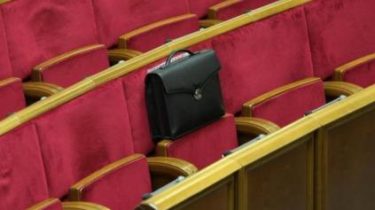 The National Agency for the prevention of corruption approved the procedure for monitoring of the lifestyle of the subjects of declaring.
About it reports a press-service of the Agency.
The document defines the mechanism of implementation of the NACP selective monitoring of the lifestyle of officials. With the help of such inspections will be to match their standard of living available to them and their family members property and income, according to the Declaration.
It is noted that the reason for monitoring is the information which relates to evidence about the disparity of standard of living specific official and/or his family's property and income Declaration.
Such data can come from individuals, public associations, mass media and law enforcement.
Currently, the monitoring procedure is on the state registration in the Ministry of justice.
See also:
NABOO got full access to the electronic declarations
Recall that the NACP is the question almost all the Ministers in their Declaration. National Agency on corruption prevention has not yet received complete information from competent state bodies and explanations from the Ministers themselves, in the process of checking e-declarations of the members of the Cabinet in 2015.
NACP has extended the deadline for the verification of declarations of the country's leadership. Previously, the Agency voted on the decision to renew full check of declarations by top officials, started on February 23, for a month.
Comments
comments