In Kiev, a Museum of monumental propaganda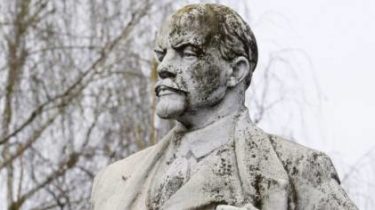 On the territory of national complex "Expocenter of Ukraine" this fall will open the first phase of the Museum's monumental propaganda.
This was stated by the Secretary of city Council Vladimir Prokopiv, transfer "Ukrainian news".
See also:
Video camera lifted by vandals, destroyed the green installation on the pedestal of the Lenin monument in Kiev
City official expects that this Museum can become one of the top 10 attractions of the capital. The exhibit will be sculptures provided by local authorities or private collectors.
The project budget is 15-20 million.
According to the project Manager Maxim Bahmutova, the project will be financed by private individuals and investors without the involvement of public funds.
The sculptures will be located in the alleys of the Expo area of about 2 hectares. the Project will take the queue, the first of which will launch in the fall of 2017.
Recall, for a year and a half as a result of de-communization was dismantled 2389 monuments, of which 1320 "Lenin". In the public space of Ukraine there were 52 480 new titles: 51493 street and 987 settlements.
Comments
comments