Sytnik told about the consequences in case not posing an anti-corruption court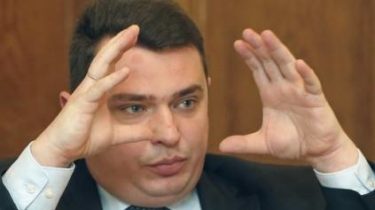 Director of the NABU Sytnyk believes that without the creation of an anti-corruption court cases of corruption will be considered 10 years.
About it reports the UNIAN.
According to him, Happy "don't always make wise decisions concerning anti-corruption bodies", and in particular, it concerns the creation of an anti-corruption court and consent of NABOO to remove the information from the communication means.
"Now we see that those initiatives will contribute to improving the fight against corruption, in fact, they are without movement", – said the Director of the iabu.
At the same time, in his opinion, there are initiatives aimed at limiting the powers of anti-corruption bodies, or even to destroy them.
Sytnik said that it is extremely important for the Bureau is the establishment of the anticorruption court, which must work within the existing judicial system to recruit new judges for terms of the competition and to start to consider cases which are investigated by the NAB.
According to Sytnik, the judge, who hears 500-600 cases cannot hear cases of such magnitude as corrupt scheme by people's Deputy Oleksandr Onishchenko.
"In fact, if you assign in respect of these cases meeting once a month, despite the fact that the judge will not be corrupt in this case, we will see the result after 10 years," he said.
According to him, if the political will and relevant legislation the court could be established before the end of 2017.
See also:
Lutsenko does not want to create an anti-corruption court
We will remind, Sytnik said about the dangers of creating an anti-corruption court. The creation of an anti-corruption court in Ukraine is under threat because politicians are not ready to support it. According to him, not ready in the Parliament to vote on whether to NABOO acquired autonomy in conducting covert investigations. Willingness to allow anti-corruption agencies to work at full, I'm sure Sytnik is the biggest challenge for the political elite. And it will be an indication if they are willing at all to implement their slogans of fighting corruption or not."
Comments
comments