The Ministry of justice acknowledged effective sanctions against Russia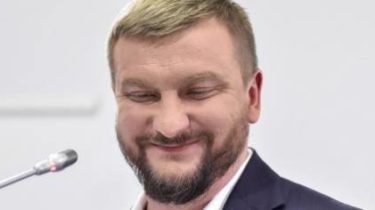 The complaint to the WTO because the new Ukrainian sanctions is an indication of the efficiency of blocking Russian Internet services.
This was stated by the Minister of justice of Ukraine Pavel Petrenko, reports "Interfax-Ukraine".
"If Russian hysteria that their economic rights are violated by the fact that we imposed new sanctions and have blocked part of the…, which is controlled by the FSB ("Vkontakte", "Classmates" – approx.ed.) probably, these sanctions are effective, if Russia is so excited for this step of the Ukrainian authorities", – he stressed.
According to Petrenko, the complaint of Russia to the WTO will receive an appropriate legal assessment on the part of Ukraine and countries-members of international organizations.
"Our position is very clear: we have the right to make such limitations, and these limitations relate to national security," he explained.
We will remind, on may 15 the President of Ukraine Petro Poroshenko signed a decree enacted the decision of the Council of 28 April 2017 "On the use of personal special economic and other restrictive measures (sanctions)" in respect of a number of Russian companies. According to information contained in the Annex to the decision of the Council, it is proposed for a period of three years to block the assets of Russian sites "Vkontakte", "Classmates", "Mail."ru and "Yandex" and to forbid Internet providers to provide access to specified resources. In General, we are talking about more than 460 of Russian companies.
In turn, Russia has complained to the WTO over the restrictions of their companies from Ukraine.
Comments
comments