The government of Belize took up the case of money laundering by Yanukovych and Manufactm – Bloomberg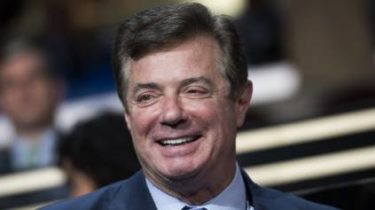 In Belize began to investigate the laundering of funds deprived the title of President of Ukraine Viktor Yanukovych and U.S. political strategist, former campaign Manager of U.S. President Donald trump Paul Manafort through Kyrgyzstan.
About it writes Bloomberg.
According to the newspaper, the authorities of Belize to find out details regarding receipt of Monforton 750 thousand dollars from the account in Kyrgyzstan through the Belize offshore.
In particular, the head of the company International Corporate Services (ICS registered in 2007 Neocom Systems Limited, which is accused of money laundering – approx.ed.) Doug Singh told the newspaper that he had received numerous requests from the Department of financial investigations of Belize.
At the same time, according to Bloomberg, the government of Belize declined to comment, also failed to get details from Director Eugene Kaseeva Neocom, and the speaker of Manafort stated that he was unaware of this translation.
Separately noted that Manafort refused to communicate with the authors.
We will note, earlier the Ukrainian MP Serhiy Leshchenko reported that to obtain these funds were used the agreement between Davis Manafort company and the offshore company Neocom Systems Limited, registered in Belize, however, the money was transferred out of Kyrgyzstan and for the alleged sale of computer equipment, not advice as a politician.
We will remind, the former Chairman of the electoral headquarters of the candidate in US presidents from Republican party of Donald trump by Paul Manafort claims that the "black budget" of the Party of regions is a falsified document.
However, the New York Times reported that former adviser to Viktor Yanukovych by Paul Manafort could get 12.7 million dollars over 2007-2012 of hidden cash "Party of regions". However, Manafort denied receiving any money.
In turn, the AP confirmed the payments under the "shadow accounting" of the Party of regions manufactu the Floor. We are talking about Manufactu the payment of 750 thousand dollars from Belize offshore Neocom Systems Limited, which was the score in Kyrgyzstan. Firm, political consultant, Davis Manafort received the specified amount on the day following the date of invoice. The Agency also found documents confirming the payment of Manafort in 2007, $ 455 249, which is also reflected in the "barn book" the Party of Regions. This payment was made from the company Graten Alliance Ltd., which was also registered in Belize, and now inactive, – stated in the investigation edition. Manafort comments publication stressed that all financial allocations are legitimate.
Comments
comments