"Court" occupiers refused Chubarov trip to the Crimea in the case Chiygoza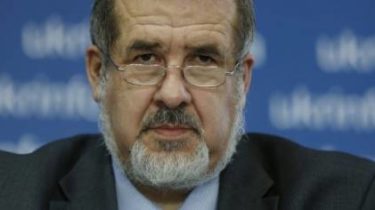 "The court" invaders in the Crimea refused to satisfy the petition of lawyers for permission to visit the head of the Mejlis Refat Chubarov to testify in the case of Akhtem chigusa.
This was stated by the lawyer of Akhtem chigusa Nikolai Polozov – write the Crimea.Realities.
He considers the decision of the invaders politically motivated step.
See also:
"No changed circumstances", Deputy Chairman of the Majlis of Akhtem chigusa left the custody of
"Is it possible for a territory to launch a man, who is expelled. What are the political costs, if let him in the Crimea? Given the circumstances, they decided to refuse to call a key witness – is to discredit the court…" – said the lawyer.
Recall that Chiygoz was detained on 29 January 2015. He was charged with "organizing and participating in mass riots at the walls of the Crimean Parliament on 26 February 2014," five Crimean Tatars – Mustafa degermendzhi, Ali Asanov, Arsen Yunusov, Eskender Kantemirov and Eskender Amiraliev – participation in mass riots. They deny the charges against him.
In the Ministry of foreign Affairs of Ukraine consider the case Chiygoza a manifestation of political repression and the return of the Russian Federation to the courts of a sample of the era of Stalinism.
Also, Amnesty International harshly reported on human rights in Crimea. Annual report on compliance and violation of human rights announced the organization Amnesty International in Ukraine. It notes on systematic repression, prohibition of Assembly and limit freedom of speech in Crimea.
Previously, the so-called court in occupied to the Crimea extended the arrest of the Deputy Chairman of the Majlis of Akhtem chigusa until 8 April 2017.
Comments
comments