PGO denies accusations by Transparency International regarding corruption investigations of Yanukovych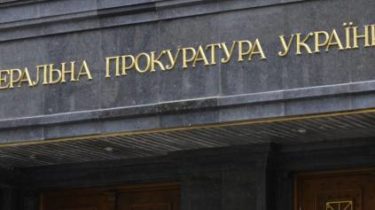 On Tuesday, may 23, the Prosecutor General has denied allegations from anti-corruption organization Transparency International. The head of the organization Jose Waned before have expressed dissatisfaction regarding the activities of the GPU in the investigation of corruption cases of former President of Ukraine Viktor Yanukovych. The information circulated in the Department called "misinformation" and add your rebuttal.
"Such statements are not surprising, given the fact that the General Prosecutor of Ukraine Yury Lutsenko during a speech 22.05.2017 year at the event organized by anti-corruption organization Transparency International Ukraine, answering the question Jose Ugas, reported that investigators of the General Prosecutor office of Ukraine to investigate crimes committed by criminal organizations, investigation a number of criminal proceedings in which Viktor Yanukovych is reported about suspicion," – said the press service of the Prosecutor General of Ukraine.
Yesterday, 22 may, the Chairman of the anti-corruption movement Transparency International josé Faded said he is not investigating crimes carried out against high-ranking officials and representatives of the former government in Ukraine. Representatives of the organization believe that the most striking example of corruption is the work of ex-President of Ukraine Viktor Yanukovych, and disappointed, that still have not opened any proceedings concerning acts of corruption of the former President.
Comments
comments