The applause of deputies from the actors: the guests are Happy met language quotas on TV with loud applause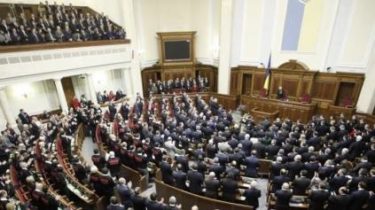 The Verkhovna Rada of Ukraine supported the new language quotas for television, for which the share of Ukrainian-language product in the national channels shall be not less than 75%. But against the active were representatives of the Opposition bloc, said in the story TSN.19:30.
The stubbornness of the deputies were surprised those present at the session of the Verkhovna Rada of the Ukrainian actors. "Why is it always such resistance? Why not to take and not learn the language?" – asked the national actor Ostap Stupka. Offer to play in the Ukrainian TV series or movies Ukrainian actors can list on the fingers. The dominance of the joint production or the attempt to cover the post-Soviet market dictated Russian language TV product. "For example, I had only Ukrainian-language play in his life, which ended in 2008. All other proposals were in the Russian format. But when the war came, I determined the absolute silence and do not participate in the Russian format", – said the honored artist Irma Vitovskaya.
Comments
comments