The Yanukovych-Klimenko: Matios transferred detainees tax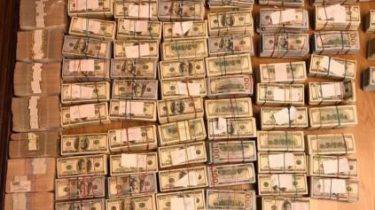 The operation resulted in exposing tax schemes "Yanukovych-Klimenko" was arrested 23 officials. This was announced at a briefing the chief military Prosecutor Anatoly Matios.
See also:
In the bag of the detained former head of the Luhansk region found the tax of $ 3.8 million
He also listed these high-ranking officials without specifying names: the former head of the Ministry of revenues in Dnipropetrovsk, Luhansk regions, the head of the Tax service of the ARC, heads of tax inspections of almost all districts of Kyiv, Deputy Chairman of the Poltava tax administration, Deputy head of the Ministry of revenues in Kharkiv region, head of tax service of Poltava.
Also arrested was the head of Department of tax service in the Kharkiv region Rodimeda, another Chairman of the state tax service in Kharkiv region – the General-the Lieutenant Denysiuk.
Matios added that searches are carried out among managers of the tax administration in other areas, including Odessa.
Earlier the Minister of internal Affairs Arsen Avakov said that over 1700 soldiers FSL and 500 military prosecutors 454 simultaneously carried out searches at 15 sites within a tax scheme in which the state suffered damage by 96 billion UAH.
Comments
comments