The detainee taxman of times of Yanukovych, made the first statement in the walls of the GPU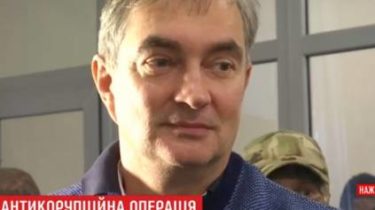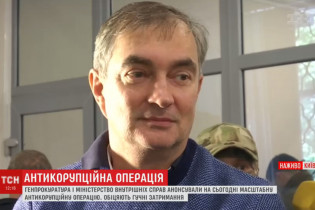 Despite the fact that the detainee was already brought to the premises of the General Prosecutor's office, still not enough information.
The building of the GPU came a minibus, which left five security officers with machine guns, who escorted the man in handcuffs and a duffel bag. They came into the foyer of the GPU, the correspondent of TSN.
The detainee stated he did not understand what he is charged with investigators.
See also:
96 billion hryvnia caused damage to the state of the detained officials-the tax
"Cooperated with criminal authorities. I any guilt not feeling it. Therefore, I feel relieved. All investigations carried out correctly. And about what? Let's wait and see," he added.
The detainee mentioned that he worked as a civil servant and was associated with the tax.
According to TSN, the detainee is very similar to former head of tax inspection of Podolsk in Kiev Yury Kravchenko.
Comments
comments