Groisman commented on the controversial court decision on detainees ex-tax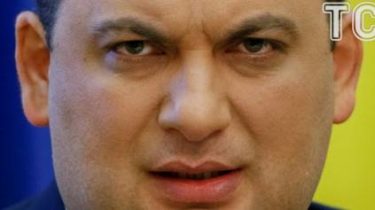 Prime Minister of Ukraine Volodymyr Groysman outraged by the judges ' decisions on election of a measure of restraint against detained former tax.
According to the head of the government, the existence of corruption schemes was long known, but no one could prove.
"In principle, this scheme was known throughout the country. From 2010 to 2014 she worked when Klimenko and those with whom he collaborated, created a scheme when you can not pay taxes to the state, but simply to pay tribute to them. They have such a gangster way of thinking has always been. In fact everybody knew, but nobody was able to break it. Now it's done. It is very good. And now a word to say, and the judicial system. Well, firstly, if released, they must have an electronic bracelet. Should be an inevitable process. The investigators are quick to complete, but the judicial system should not protect criminals, and the law. It is clear that the judiciary is unaccountable to us, but everyone should be conscience. If anyone got change for the interests of the state on his own, he should be punished. I expect a fair court decisions. I would like to have this inevitability of the process, which expects the Ukrainian society, held," – said Groisman.
See also:
Lutsenko reacted to the decision of the court on the "case of the ex-tax" with a sarcastic note in the social network
In turn, the head of the National police Sergey Knyazev said that while the detainees are former high-ranking officials 25, but the operation continues, so the number may change.
We will remind, the Pechersky regional court of Kiev released on bail in the amount of 15 million hryvnia, the former head of the State tax administration in Luhansk region Alexander Antipov.
In turn, the former head of the State tax administration in Poltava region Vladimir ZADOROZHNY, detained during large-scale anti-corruption operation on may 24, was released into the wild. The Pechersky district court of Kiev decided to appoint ZADOROZHNY preventive measure not involving detention.
Two Kyiv tax officers, ex-Chairpersons of the regional offices of the tax Inspectorate, allowed out on bail of $ 1 million, and former head of the tax Podolsk district Alexey Yaroshenko, who is accused of cooperation and participation in schemes of Yanukovych, was released from the courtroom on personal recognizance without the bracelet.
Note that large-scale anti-corruption operation was conducted by the Prosecutor General and the interior Ministry. After the search was arrested 23 former high regional officials of the Ministry of income and fees from the Eastern and southern regions, as well as Kiev. On this worked together 1700 police officers and five prosecutors.
Comments
comments