Hrycak ready for retirement and wants to return to the area ATO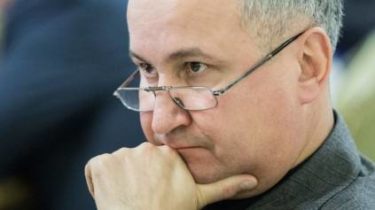 The head of the security service of Ukraine Vasily Gritsak has declared that was tired in the post and ready for retirement.
He told this to journalists in Kyiv, UNIAN news Agency reports.
"If a decision is made in accordance with the law… I will resign with pleasure… In fact, I believe almost two years in this position, I am also very tired from this work", – he stressed.
According to Hrytsak, in the event of resignation he is ready to return to the area ATO.
"Take your rifle, which I did, and go back where I came into the zone ATO", – said the head of the SBU.
Separately hrycak noted that while with him on the subject, no one spoke.
We will remind, earlier Minister of agrarian policy and food Taras kutovyi was going to retire. He thanked the Prime Minister and my government colleagues. Kutovoi said that is now coming to the end of the 5 year of his work in the political field. According to him, in the near future he plans to focus on attracting investments in the Ukrainian economy. Kutovoy asked his colleagues in Parliament to treat the statement with understanding and vote it.
Comments
comments