Inflation in may accelerated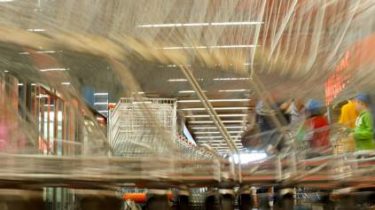 The national Bank of Ukraine has recorded that inflation in may in annual terms has accelerated in line with the April forecasts.
This is stated in the message controller.
In particular, the acceleration of inflation due to higher prices of raw products and higher rates for administratively-regulated services.
At the same time, gradually increased consumer demand. So, according to the NBU, an increase of the real wages of the population, including by raising the minimum wage from the beginning of the year.
See also:
Groisman decided that the wages of Ukrainians are growing faster than prices
As a result, retail sales continued to recover in April it grew by 6.1% in annual terms.
Meanwhile, core inflation in April remained at the level of 6.3%, while the national Bank expect a slight acceleration. In April, consumer inflation as expected slowed to 12.2% in annual terms.
Currently, the national Bank believes is achievable inflation target for 2017 and 2018, 8%+/-2 V. p. and 6%+/-2 V. p. respectively.
According to the forecast, inflation will slow to 9.1% by the end of 2017 and to 6.0% at the end of 2018.
See also:
The world Bank has worsened the inflation forecast for Ukraine
We will remind, in Ukraine slowed down inflation. Consumer inflation in Ukraine in April amounted to 12.2%. In March the figure amounted to 15.1%. That is, though prices are rising, but not so fast.
Comments
comments