Sytnik told about detention of the employee of the court, which "I merged" information about the searches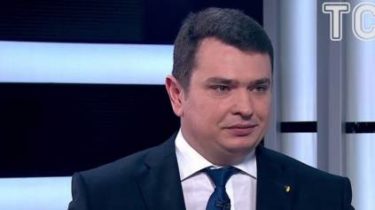 Today, may 24, exposed on hot worker of the court, which interested parties leaked information about the RAID, which was planned to NABOO.
The Director of NABU Artem Sytnik said at a parliamentary hearing on Wednesday, may 24.
During his speech, Sytnik said that he had just been informed about the arrest of an employee of the court, which money was leaking information on sanctions for searches that were received in the courts.
See also:
The NAB is investigating now about 400 cases in which arrested more than 800 million dollars – Sytnik
"And we tried to catch the employee's hand, today we caught him. That is, in fact, took the information from the register of judgments – closed parts, and to persons interested – this is the major land of the oligarchs. Arrested employee when transferring printed information from a closed judicial decisions about searches, its controlled companies," he said.
Sitnic also added that the NAB at the grassroots level, there are problems that make it difficult to investigate and most of the searches "merged".
Earlier, Artem Sytnik declared that the investigations of the National anticorruption Bureau of Ukraine having more than 33 state-owned enterprises, 10 of which belong to the hundred largest in the country. According to the head of the NEB, as part of the investigations Bureau arrested about UAH 600 million, $ 800 million. and corporate law in almost 30 companies.
Comments
comments