The court denied the lawyers of Yanukovych at the opening of business on the confiscation of $ 1.5 billion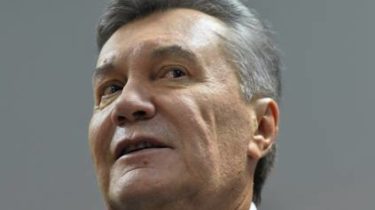 The court of appeal of Donetsk region refused the protection of the fugitive Viktor Yanukovych to open proceedings regarding the confiscation of $ 1.5 billion. This reports the press service of the Prosecutor General of Ukraine.
"The appeal court of Donetsk region refused to open proceedings for the confiscation of 1.5 billion U.S. dollars according to the materials of the appeal of lawyers who are members of the non-resident enterprises of the criminal organization of Viktor Yanukovych", – is spoken in the message.
See also:
Protection of Yanukovych assures that confiscated $ 1.5 billion doesn't belong to him
While the GPU decision is not received.
As reported, on April 26 the state "Oschadbank" started a process of special confiscation of 1.5 billion US dollars (40 billion), which are accounts of the "family" of Yanukovych. The financial institution performs the decision of the court, the money in the state budget of Ukraine.
The head of state Petro Poroshenko stressed that the funds were returned to the state Treasury.
"The money stolen by Yanukovych's regime, will go to the restoration of combat readiness of the Ukrainian troops," – said in a statement.
In the cash equivalent of the withdrawn Viktor Yanukovych 1.5 billion dollars weighed 15 tons. This was announced by Prosecutor General of Ukraine Yuriy Lutsenko. He stated that the transfer of funds is completed.
Comments
comments