Clumsy and cocky. Pictures of tramp, laughed at the Network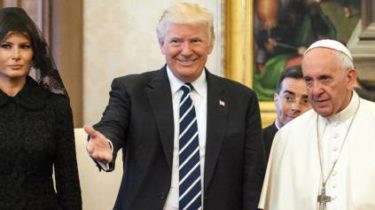 After the visit of US President Donald trump to Rome and meeting the Pope in the Network began to laugh with a facial expression of the head of state and representative of the Catholic Church on one picture together.
So, Pope Francis looks bleak and even confused at a time when Donald trump smiles widely. But his wife Melania and daughter Ivanka are standing next to a pretty black face.
See also:
Not taking her husband's hand and constantly sad. What's wrong with Melania trump
This is not the first time photographers could make a "bad" picture of American leader. Dnia decided to recall and other meetings trump with world leaders and senior officials, which the Network did not abate joke because of the pictures.
So, after winning Donald trump's election but before his inauguration, Barack Obama invited a future leader to the White house for tea. Then nick noticed the expressions on the faces of both politicians and their body language.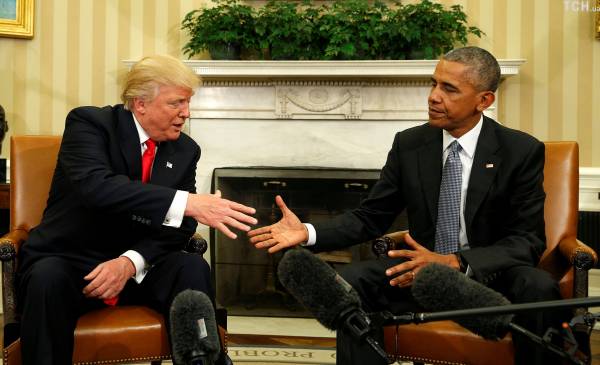 Reuters
Social media users mocked a photo, which the Prime Minister of Canada Justin Trudeau "shook" hands with the President of the United States Donald Trump during their first meeting in Washington.
In the photo, the leaders sitting on chairs in the White house, trump Trudeau holds out hand for a handshake, and canadian Prime Minister looks at her with an expression on his face, like he's hesitant to do it.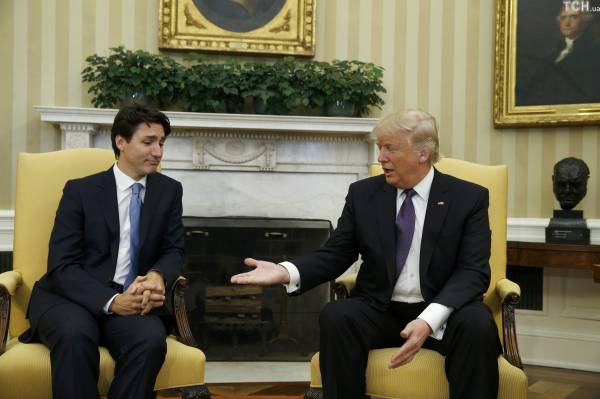 Reuters
Funny pictures were taken during the meeting, trump's Prime Minister, Shinzo Abe, after which the media started to actively discuss the strange manner of the American state to shake hands. Netizens noticed that the handshake trump looked a little strange: it lasted 19 seconds, with trump several times sharply criticized Abe.
Comments
comments