The GPU will continue the confiscation of the money of Yanukovych and his cronies.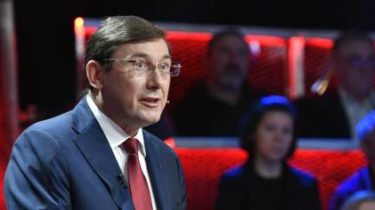 As of the first day of the government of ex-Prime Minister Arseniy Yatsenyuk in the Treasury there were 108 thousand hryvnia.
About this on air of the talk show "Right to Vlad," on the channel "1+1" said Prosecutor General Yury Lutsenko.
"What does that mean? This means that when Yanukovych was totally plundered the country, the examination found that the total losses caused by the Yanukovych reaches 40 billion dollars. This is one of the annual expenditure budget," he said.
According to Lutsenko, after a recent operation on confiscation of assets of Yanukovych's entourage to the Treasury were transferred to 1 billion 117 million 273 thousand dollars.
"That's not all. I guarantee that this process will continue. We will return to the state Treasury and the money and property, both in Ukraine and abroad", – said the Prosecutor General.
"Now we need to make these huge funds were spent so that people could experience daily changes in their lives," – said Yuri Lutsenko.
Comments
comments