A London court has postponed the verdict on the "debt of Yanukovych"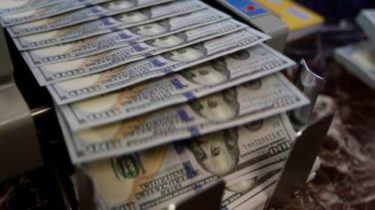 London's high court has postponed a decision on Eurobond debt of Ukraine to Russia for $ 3 billion, more commonly known as "duty of Yanukovych".
It is reported by UNIAN referring to the Ministry of Finance.
During the meeting, Mr justice Blair considered a number of unresolved questions on the decisions rendered by the court on March 29, 2017, which was approved by the expedited review of the claim of the Russian Federation against Ukraine.
"Given the complexity of the issues, the judge decided to postpone its decision. Thus, after today's hearing, the judge will allocate some time to consider the issue more deeply before you make a decision in due time", – stated in the message.
During today's hearing, the court considered the statement of Ukraine on further suspending the execution of the judgment pending its review of the appeal of our country in the English court of Appeal, which will take place no earlier than 2018.
See also:
Danyluk predicted the date of the decision of the London court on the "duty of Yanukovych"
Recall that London's High court will consider on an expedited basis, the case against the debt of Ukraine to Russia, known as "Yanukovych's debt" with respect to the debt in 3 billion dollars. Russia demanded an expedited review and asks to ignore in the Crimea. Instead, the Ukrainian side submitted a written explanation of the necessity for a full trial.
According to representatives of Ukraine in this context, the agreement of the parties regarding the bonds may be cancelled.
The government of Mykola Azarov has received a loan in the framework of agreements between Russian President Vladimir Putin and then-President Viktor Yanukovych in December 2013. Borrowing was issued through the redemption of Eurobonds of Ukraine at $ 3 billion through the Irish stock exchange. In 2015, the Russian side did not accept the terms of debt restructuring, demanding from Kiev for his return. The Ukrainian government refused to acknowledge the debt to official and insisted on its commercial basis.
In turn, the IMF has recognized the debt to Russia, the official, but said that lending to Ukraine will continue, even if it defaulted.
30, 2015, the Cabinet of Ministers of Ukraine adopted a decision about introduction of the moratorium on payment of debt of the Russian Federation.
Comments
comments