Lutsenko said, as some MPs explained a huge amount of cash at home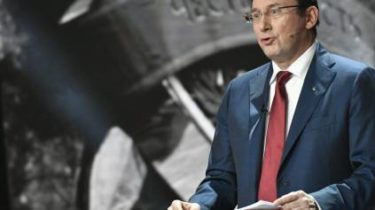 The Prosecutor General of Ukraine Yuri Lutsenko said the mechanisms for the lifting of parliamentary immunity for tax evasion or illicit enrichment based on false information in electronic declarations.
He declared it on air "the Right to Vlad".
He noted that the ongoing verification of the MPs that the house had over 100 thousand dollars cash. 25 MPs were subject to these audits. 60 people checks fiscal service. From probable offenders piccalina service continues to claim to explain the origin of money. If the people's representatives explain, the case is closed, and if you can't explain the tax write document to which Lutsenko can go to the Parliament concerning the removal of a people's Deputy immunity. Then the case can get to court.
Lutsenko said that the people's Deputy Nestor Shufrych was his uncle, a banker in Austria, and Konstantinovsky Vyacheslav divorced and shared a huge amount with his wife.
"Suprunenko also explained. Many others also explained," – said Lutsenko.
He added that some cases in relation to declarations deal exclusively NABOO.
Also Lutsenko recalled about 1 million dollars in taxes, which is ready to pay the people's Deputy Gennady Bobov.
See also:
Lutsenko returned to SAP the idea of removal of inviolability from Lozovoy and Dade
Therefore, the public Prosecutor considers that it is not necessary "to feed the prison people, and it is necessary to fill the budget".
Comments
comments