MP Beans paid 38 million hryvnias of taxes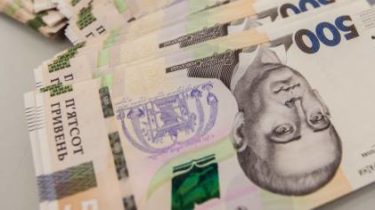 MP from the party "Renaissance" Gennady Bobov paid 37,866 million hryvnias of taxes.
This was announced by Prosecutor General of Ukraine Yuriy Lutsenko in Facebook.
"The people's Deputy Gennady Bean kept his word and paid a certain amount of GFS tax arrears 37 million 866 thousand UAH 045 02 kopecks At the expense of the state Treasury", he said.
The Prosecutor said that it was "a good example".
In turn, the press Secretary Larisa Sargan reported that now the view on the lifting of parliamentary immunity with legumes, filed by the Prosecutor General to the Verkhovna Rada, will be withdrawn after the decision of the investigator on termination of proceedings in accordance with the law.
Recall that Bean agreed to pay more than $ 1 million in taxes. "This morning, the people's Deputy of Beans told me that he is willing and ready to pay more than $ 1 million in taxes," – he stressed. According to Lutsenko, "it is a fine example of purification of BP".
In turn the MP on his page on Facebook said that he had filed in the GPU statement on inflicting moral damage and the humiliation of honor and business reputation.
Beans later confirmed its readiness to pay to the state budget 28 million UAH "as accruals for tax liabilities". "This does not mean that I agreed with the charges, we reserve the right to apply to the court for a final and fair solution," – said the MP.
Comments
comments