People's deputies from "opposition bloc" flew to Vienna for the birthday of Firtash – media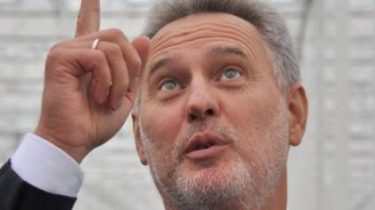 People's deputies from "Oppositional block" on may 2 we flew to Vienna for the celebration of the birth of Ukrainian oligarch Dmitry Firtash.
This is reported by journalists of the program "Schemes", a joint project of Radio liberty and the channel "NTU".
Among the guests were MPs Serhiy Lyovochkin, Michael Pope and John peace. Also to congratulate Firtash flew brothers Igor and Grigory Surkis, a business partner of oligarch and former Deputy Chairman of the Board NAK "Naftogaz of Ukraine" Igor Voronin.
The celebration happened in the old Palais Coburg in Vienna.
See also:
The fact Firtash in Vienna arrested a former adviser to Yushchenko Ares Yusef – media
According to the deputies of the Pope and Peace, among the guests were "very few people" – his family and friends. But who exactly arrived to celebrate, they refused to tell.
The journalists asked the press Secretary Dmytro Firtash with a request for an interview, but the oligarch did not agree.
We will remind, on February 21, the Austrian court has allowed the extradition of Firtash to the U.S., which sought the extradition of the businessman for three years. States accused Firtash that he with the help of bribes for a total amount of 18.5 million dollars wanted to get permission to mine titanium in India. Us investigators had found more than a hundred offshore companies. For all Firtash faces 50 years in prison and confiscation of all assets. The decision of extradition was at the present time depends on the Minister of justice of Austria – he can authorize or not authorize the check-out.
Against the businessman is another case – a warrant for the arrest of Firtash gave Spain. There he is suspected of money laundering and participation in an organized criminal group.
Comments
comments