To the Chairman of the District administrative court of Kiev visited the unknown with stripes of NABOO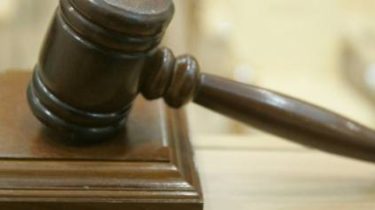 Unknown persons with stripes "NABOO" searching not only the premises of the District administrative court of Kiev and the apartment of the court President Paul Vovk.
This was announced by the judge of the District administrative court Bogdan Sanin, reports Еспресо.TV.
"According to persons who identified themselves as "employees of NABOO", such actions (searches) happen in the court Chairman's house," he said.
The judge said that the wolf is in the workplace, in court and does not communicate.
Sanin added that the last time the President of the court was at work yesterday, may 25.
See also:
Loud searches and detentions. The biggest security operation against corruption in Ukraine
We will remind, in the District administrative court of Kiev are searched. In the court from 7 in the morning are the searches that are carried out by people with similar stripes as in NABOO.
Sanin said, citing judge Eugene ablov that such actions are related to the fact that the court is considering two cases against the NABOO. It is noted that the judge Ablov yesterday was the questioning of NABOO (as a witness) and confirmed in the Protocol of interrogation of the fact of intervention of NABOO in the judicial process to examine cases where a party is NABOO.
Comments
comments