You can't say Nasirov black or white.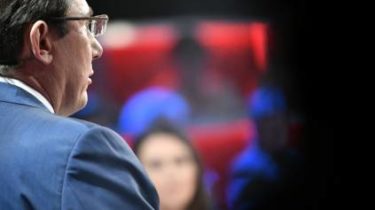 The Prosecutor General of Ukraine Yuriy Lutsenko commented on information of the chief military Prosecutor of Ukraine Anatoly Matios, who said that the suspended Chairman of the State fiscal service Roman Nasirov gave important evidence that helped to detain the former ex-heads of tax inspections during the reign of Viktor Yanukovych.
He declared it on air "the Right to Vlad".
According to Lutsenko, the special operation began to prepare about eight months ago, when Nasirov was the head of the tax service and "to our requests, he gave the answers quickly and efficiently." When asked about how Nasirov cooperating with the investigation, Lutsenko said that he was doing his job and not allow information leakage, which could disrupt the operation.
"You can't say that he's black, and you can't say he's white," – said Lutsenko.
"He did what had to do", – concluded the Prosecutor.
See also:
High-profile arrest of ex-tax: Avakov said the security forces have detained more than all who were
We will remind, the Pechersky regional court of Kiev released on bail in the amount of 15 million hryvnia, the former head of the State tax administration in Luhansk region Alexander Antipov.
The former head of the State tax administration in Poltava region Vladimir ZADOROZHNY, detained during large-scale anti-corruption operation on may 24, was released into the wild. The Pechersky district court of Kiev decided to appoint ZADOROZHNY preventive measure not involving detention.
Two Kyiv tax officers, ex-Chairpersons of the regional offices of the tax Inspectorate, allowed out on bail of $ 1 million, and former head of the tax inspection of Podolsk district Alexey Yaroshenko, who is accused of collaboration and participation in schemes of Yanukovych, was released from the courtroom on personal recognizance without the bracelet.
Note that large-scale anti-corruption operation was conducted by the Prosecutor General and the interior Ministry. After the search was arrested 23 former high regional officials of the Ministry of income and fees from the Eastern and southern regions, as well as Kiev. On this worked together 1700 police officers and five prosecutors.
Comments
comments