Avakov accused the fighters in "the tossing dead cats" of the police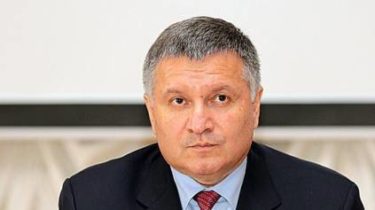 The Minister of internal Affairs of Ukraine Arsen Avakov accused the anti-corruption organization in the "throwing of dead cats" of the police.
The Minister said at a press conference in Khmelnytsky, reports UNIAN.
See also:
Avakov called the police the leader of trust among the state institutions of Ukraine
Avakov said that in General supports the fight against corruption is directed against the officials of different levels.
At the same time, he said that some yet regulatory officials earn more than the officials themselves and make political careers.
"Can't antikorruptsionera that gets 60 thousand UAH a month, to demand something from the officer, with a salary of 2 thousand UAH. For example, the salary of the Minister of interior ranges from 47 to 50 thousand UAH", — said Avakov.
"People need a career to build on the positive steps! Of course, the negative need to be identified. For this purpose we have the internal security service. About daily see the arrests of 2-3 officers. However, the constant "throwing a dead cat" in our hard work I'm not very welcome", he added.
We will remind, the head of the European Union to Ukraine Hugh Mingarelli expressed concern about pressure on public anti-corruption organizations and urged the Ukrainian authorities not to interfere with their activities.
As you know, on March 27, President Petro Poroshenko has signed the controversial amendments to the law on e-Declaration. In accordance with the new amendments, certain categories of military personnel are exempt from the requirement to provide statements about income, but to file e-Declaration now required of all representatives of public organizations. This decision provoked mixed reaction from the public.
Comments
comments