In Kiev brought the watch and the passport of the legendary Eugene Konovalets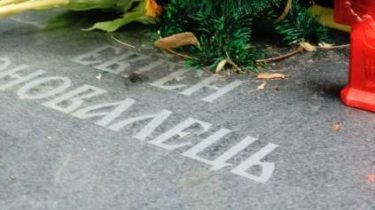 Personal belongings and documents of Colonel of the army of the Ukrainian people's Republic Yevhen Konovalets from the archives of the organization of Ukrainian nationalists gave the Museum of the revolution of 1917-1921 years. Among the extremely valuable items have a watch that was on center at the time of his murder, and passport, according to a story TSN.19:30.
All of these things more than 70 years kept the Ukrainian nationalists: every President of the OUN, they were transferred to the successor, so the relics were moved from country to country. And from Canada came to Ukraine after the Declaration of independence. The clock face on the time of the death of Eugene Konovalets.
Comments
comments