The police of the Donetsk region stated that the repairmen of collapsed houses in the town were elected illegally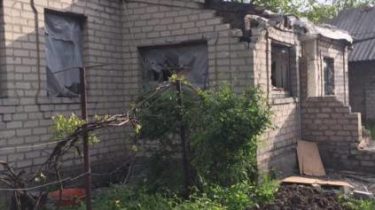 The police of the Donetsk region accused 7 members of the tender Committee one of the utilities of Avdeevsky city Council headed by the head of the forgery of the protocols of trading and the illegal election of the winners.
As a result of their actions, about 1 million UAH of budget funds for the repair of destroyed houses in the frontline town got companies that do not have a license to carry out construction works. About it reports a press-service of the regional police.
During the monitoring of tenders in the "Prozora" employees of Department of protection of the economy in Donetsk region JO of national police of Ukraine together with employees of Avdiivka police Department under the procedural management of the Donetsk oblast Prosecutor's office revealed violations of the law "On public procurement".
See also:
Published photos of the ruins in Avdiivka after shelling
The police drew attention to the fact that two consecutive bids win two of the same enterprise. During check it appeared that these companies should not be allowed to tender because they do not have appropriate qualifications for the work.
The members of the tender Commission, which was supposed to disqualify participants, but contributed to the protocols false information about the contestants have appropriate license and chose their winners. While other candidates who have the necessary permission was denied.
In the future, the tender Committee was with them contracts on capital repairs of roofs of houses in the town in the amount of 880 thousand hryvnias. The result is disfigured by fire fighters rooftops at public expense repaired by the contractor without the right to carry out such activities.
currently, officials of the tender Committee of the Communist party of Avdeevsky city Council declared suspicion under part 1 St. 366 "Service falsification" of Criminal code of Ukraine. Materials are directed to court.
Such acts are punishable by a fine up to 250 tax-free minimum incomes, or restraint of liberty for a term up to three years with deprivation of the right to occupy certain positions or engage in certain activities for a term up to three years.
We will remind, as a result of shelling by fighters of Avdeevki a considerable number of civilians left with destroyed, and then completely destroyed houses.
Comments
comments