Nasirov spoke about his part in the RAID against ex-tax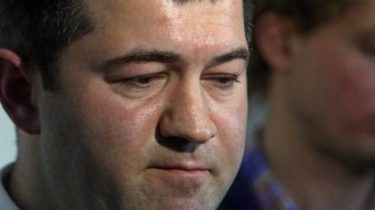 The dismissed Chairman of DFS Roman Nasirov has confirmed that took part in the RAID against the ex-tax inclusive of their detention.
He said this on my own page on Facebook.
See also:
You can't say Nasirov black or white.
"The Deputy Prosecutor General Anatoly Matios declassified my participation in the preparation of the special operation on detention of ex-employees of "Mintaka" (Ministry of incomes and fees. – ed.), after which many journalists want to hear from me more details. Here they are… After winning the competition for the head of DFS, one of the objectives that we have set for ourselves was to fight the so-called "tax pits", "optimizatorskih" sites "twisting", etc. my team and I spent about a year to put all puslike the corrupt pattern of money laundering in the so-called "Mistake": it was not only about identifying the "pits", but also the establishment of all participants of these transactions – from the names of the then officers to the names of commercial entities. When the desired material has been accumulated, DFS transferred in full to the Prosecutor General, which started its own investigation. Then you already know everything," wrote Nasirov.
We will remind, the Pechersky regional court of Kiev released on bail in the amount of 15 million hryvnia, the former head of the State tax administration in Luhansk region Alexander Antipov.
The former head of the State tax administration in Poltava region Vladimir ZADOROZHNY, detained during large-scale anti-corruption operation on may 24, was released into the wild. The Pechersky district court of Kiev decided to appoint ZADOROZHNY preventive measure not involving detention.
Two Kyiv tax officers, ex-Chairpersons of the regional offices of the tax Inspectorate, allowed out on bail of $ 1 million, and former head of the tax inspection of Podolsk district Alexey Yaroshenko, who is accused of collaboration and participation in schemes of Yanukovych, was released from the courtroom on personal recognizance without the bracelet.
Note that large-scale anti-corruption operation was conducted by the Prosecutor General and the interior Ministry. After the search was arrested 23 former high regional officials of the Ministry of income and fees from the Eastern and southern regions, as well as Kiev. On this worked together 1700 police officers and five prosecutors.
Comments
comments