Ukrainian political prisoner gentry filed a lawsuit in the European court of human rights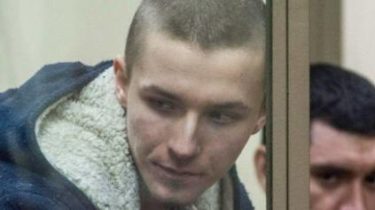 A citizen of Ukraine, Arthur gentry, which in Russia is accused of preparing terrorist attack, filed a complaint with the European court of human rights.
This was the Ukrainian political prisoner, told the "Caucasian knot" in the letter sent through his lawyer.
According to Panov, the complaint concerns violation of articles of the Convention on human rights – articles 5 (right to liberty and security of person), article 6 (right to a fair trial).
The Ukrainian will to achieve in the European court of cancellation of a preventive measure, he will also continue to demand from Russia to return to Ukraine.
See also:
Gerashchenko has called the possible cause of Russian reports about the "death" of Panov
"The complaint had been made all decisions on the extension I measure from the moment of my detention. We will ensure that Ukraine is included in the case as a third party," said Arthur gentry.
Recall that gentry was detained in early December 2015 in the Rostov region after crossing the Ukrainian-Russian border, allegedly on suspicion of preparing a terrorist attack in Russia. 14 February, a court in Rostov-on-don began the trial in his case. Gentry pleaded not guilty.
Earlier, the Russian edition of "Fontanka" distributed fake that in Rostov the detention center due to heart failure died a citizen of Ukraine, Arthur gentry, which the Russian authorities accused in the preparation of a terrorist act in Russia. Information was denied in jail. That Panov is still alive, and said the Ukrainian Parliament Commissioner for human rights Valeria Lutkovska.
Comments
comments