In the Parliament of the Netherlands expressed support for the Association Agreement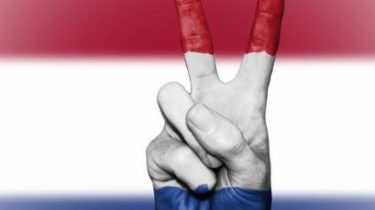 On 30 may, the Dutch Parliament will support the ratification of the Association Agreement with Ukraine. This was stated by the MP from the Liberal party Cheap Seeb, reports Interfax-Ukraine.
See also:
Prime Minister of the Netherlands predicts support in the Senate of the Association Agreement between Ukraine and the EU
"We had an interesting debate, the populists a lot to discuss, but we are confident that the majority will support Ukraine", – he said at a briefing in Kiev.
According to him, all EU countries have supported the Association Agreement, with only the Netherlands. "The Netherlands has taken a strange law, which benefited from populist to hold the referendum. And you know that people voted without even knowing what they vote against," – said the politician.
Cheap hopes that this story will have a positive ending. SAAP stressed that the Association Agreement is a very important document because it will open new prospects for cooperation, including between Ukraine and the Netherlands.
Recall that in 2016, the Dutch citizens in the referendum voted against the Agreement on Association of Ukraine with the EU. However, in February the second chamber of the Dutch Parliament supported the government bill on the ratification of this document. If the Senate approves the Agreement, it will be a point in the process of ratification of Association with the EU, because the Netherlands is the latest country to have not completed ratification.
Comments
comments