Putin during a meeting with a Macron called the Queen of France, Anna Yaroslavna "Russian"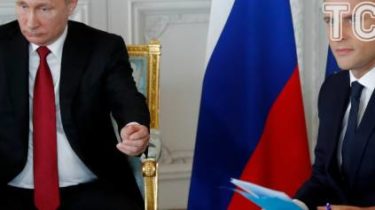 Russian President Vladimir Putin during a meeting with the President of France Emmanuel Macron in Paris said that the daughter of the Prince Yaroslav the Wise Anna was "Russian".
This writes DT.UA.
The "enlightened French public knows about the Russian Anne – Queen of France; the youngest daughter of our Grand Prince Yaroslav the Wise was the wife of Henry I, and made a significant contribution to the development of France, being one of the founders of at least two European dynasties of the Bourbons and Valois, one of which still reigns in Spain", – said Putin.
The scandalous statement by Putin exclusively for the Russian. This convinced the first Vice-speaker of the Verkhovna Rada Iryna Gerashchenko. She noted that for the Russians, grown in state propaganda, Russia is a synonym of Russia. And most of them have no idea that Yaroslav the Wise Prince of Kiev and Anna Yaroslavna, the wife of the French king Henry I and Queen of France – his daughter. And no relation to Moscow last had.
Gerashchenko emphasized that this "schizophrenia", the Russian leader has only one purpose – so he is trying to justify to their own people's aggression and seizure of Ukrainian lands.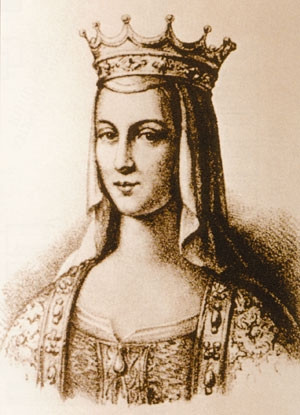 Wikipedia
Recall that in 1051 Anne of Kiev, which in the world known as Anna of Kiev, daughter of Yaroslav the Wise and Swedish Princess Ingigerda, niece of saints Boris and Gleb, brothers of Yaroslav the Wise, married Henry I, king of France in Reims and became Queen of France.
We will add that earlier the Ukrainians have bought the Church in France. The ancient temple is located in the town of Senlis – where was the residence of the famous Anne of Kiev, Queen of France, daughter of Yaroslav the Wise.
Comments
comments