The foreign Ministry assured that Ukraine will declare in Berlin about the failure of the Minsk agreements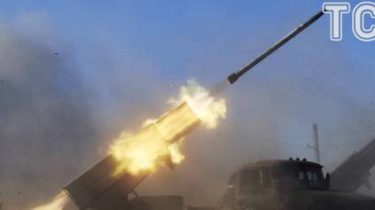 First Deputy Minister of foreign Affairs of Ukraine Vadim pristayko on the meeting of Deputy foreign Ministers of the countries "Norman Quartet", which will take place tomorrow, 30 may, Berlin will raise the issue of non-fulfillment by Russia of the Minsk agreements.
Comments about this said the speaker of the Ministry of internal Affairs in Donetsk region, writes UNIAN.
"The main theme was, no doubt, the situation in the Donbas and discuss all of the complex issues of implementing Minsk agreements. On our part, no doubt, will be briefed about the escalation in the Donbas, regarding the fulfillment by Russia of the Minsk agreements. As of today, no it is not done, and as you know, only yesterday there were about 48 attacks, wounded Ukrainian military, so, of course, will be violated all these issues," she added.
According to her, it is important to explain the situation to the newly elected President of France Emmanuel Makron.
"Meetings for meetings not needed. Russia should fulfill the Minsk agreements. This is the document, the only one that now exists and is the way for peaceful settlement of the situation in Donbass", – said Betz.
"For us now the main thing is the pressure on Russia on the part of all member countries "Norman Quartet" for Russia to honor the Minsk agreement", – she summed up.
See also:
The Kremlin said a phone conversation leaders "channel four" is scheduled for the days
We will remind that today the President of France Makron at a joint press conference with Russian President Vladimir Putin said that want a new meeting in the "Norman format" on Ukraine.
Comments
comments