Who is responsible for water main break and who require compensation. Legal advice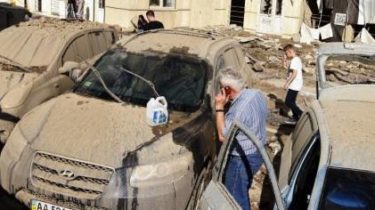 Today, may 29, in Kiev goloseyevsky Avenue burst water pipe, which had damaged four cars and the Windows of the building, located near the accident.
The accident occurred as a result of rupture of the pipe and the water outlet to the surface.
PJSC "Kyivenergo" reportedthat a break occurred due to the hydraulic test. And as the site of a heating system is operated since 1979, she has exhausted her 25 years of regulatory resource. Because of this, and leaked to the surface heat distribution chilled water and formed a gully on the local area with a size of 2×3 m
The company also added that people whose property is affected, no need to worry and all losses to the victims will be compensated "in the manner prescribed by law".
TSN.ia contacted the lawyer Yury Belokon and learned what to do and where to go to Ukrainians in such a case, how to repair the damage and who is responsible.
Where to go and who to seek compensation for the damaged property?
– Based on the message provided "Kyivenergo", they are responsible for the delivery on these pipes for hot water and they took responsibility for the harm that was caused to the property of citizens. We are talking about cars and damage to housing. Therefore, in this case, the victims, owners of damaged property should contact PJSC "Kyivenergo", as to the organization which provides certain services, including the supply of water and operation of the network of pipes.
That is, the "Kyivvodocanal" not necessary to write the appropriate statements and requests for payment ?
– No, only to "Kyivenergo" and refer to their messages. This message they became responsible for the operation of these tubes. They are responsible for the accident and causing damage to citizens.
Comments
comments