Avakov did not want to comment on the murder of the former head of "Ukrspirt"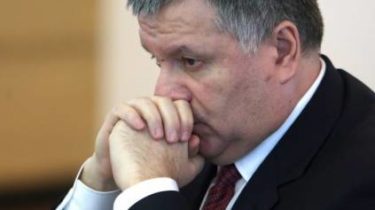 Interior Minister Arsen Avakov refused to comment on the situation with the death of the former acting Director of GP "Ukrspirt" Victor Pankova.
"I can't comment on operational situation on scene. I believe that it should comment on the investigator later", – he told journalists, reports Interfax-Ukraine.
See also:
The police said how many times shot to the victim at Poznyaky former head of "Ukrspirt"
But as he commented on the situation with crime rate in the Kiev region. According to him, it decreased in the last six months by 20% and detection of crimes, including murders, increased.
"We have reached peak crime and yet last year, around October, our situation is constantly improving," he said, adding that the high level of crime, particularly associated with military action in Ukraine.
The Minister stressed that the measures taken in the framework of reform of the national police, resulted in the improvement of the situation.
As previously reported, on the morning of 30 may on the street Michael Grishko in Kiev unknown "Audi" red fired several shots at the man and drove away in the direction of prospect Grigorenko. The police introduced the plan "Interception".
Comments
comments